i-piQtility
I-piQtility is an Apple Photos® extension.
Give an extra personal touch on the photos that you wish to upload to Instagram® or apply a text watermark in a structured way! I-piQtility creates square images ready to publish on Instagram®.
Add creative frames, combined with a text watermark, or add a watermark only. You can even combine multiple frames! You can do all of this starting from your trusted photo library Photos® on your iPhone® or iPad®. Once you uploaded the photos to Instagram®, you can easily turn back to the original picture in Photos®, by making use of the Photos® build-in functionality: "Revert". Hashtag your photos with #ipiQtility and inspire other i-piQtility users around the world.
How to activate the Photos® extension?
The activation of i-piQtility Photos® extension is as simple as activating whatever Photos® extension. To access i-piQtility, please follow this instruction:

-Open Photos® and select the photo you like to edit.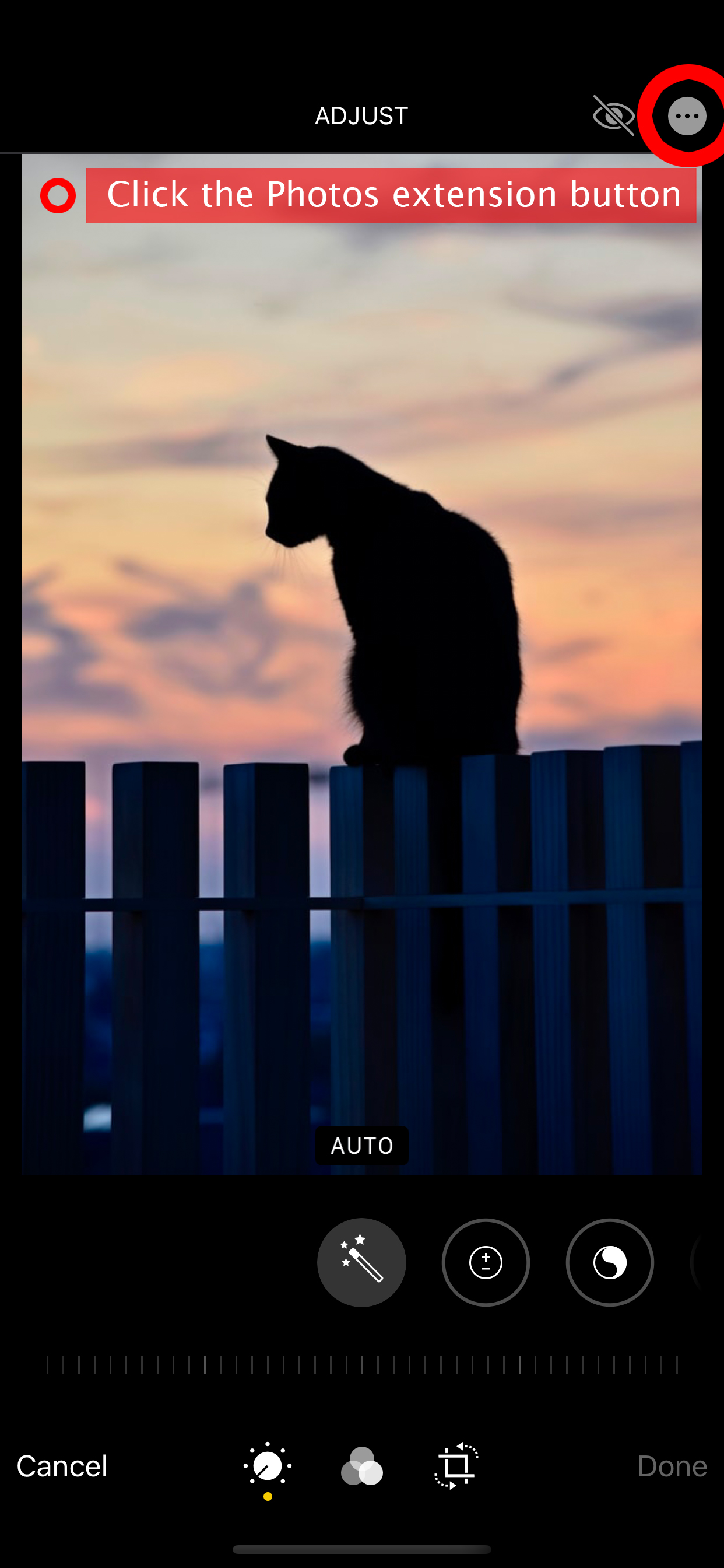 How to use?
Follow these steps to correctly use i-piQtility
How to use i-piQtility
Enter a text watermark if you like
To leave the keyboard, press 'enter'
Adjust properties + 'Apply'
Choose one of the frames or just choose 'Watermark' if you only want to apply a watermark and click 'Apply
Click 'Done', the photo will be stored to the Photos® library
Click 'Cancel' if you want to leave without modifications
In Photos® you can at any time revert to the original file
Templates where you notice '[shadow]', means you can add or hide a photo shadow
The color of the applied shadow is fully adjustable.
What's New?
Version 2.2.0
- Extra shadow control on both text and frame.
- Multiple GUI improvements
Version 2.5.0
- Star shapes
- Heart shapes
- Cloud/Dream shape
- Rounded corner shape
- Balls shape